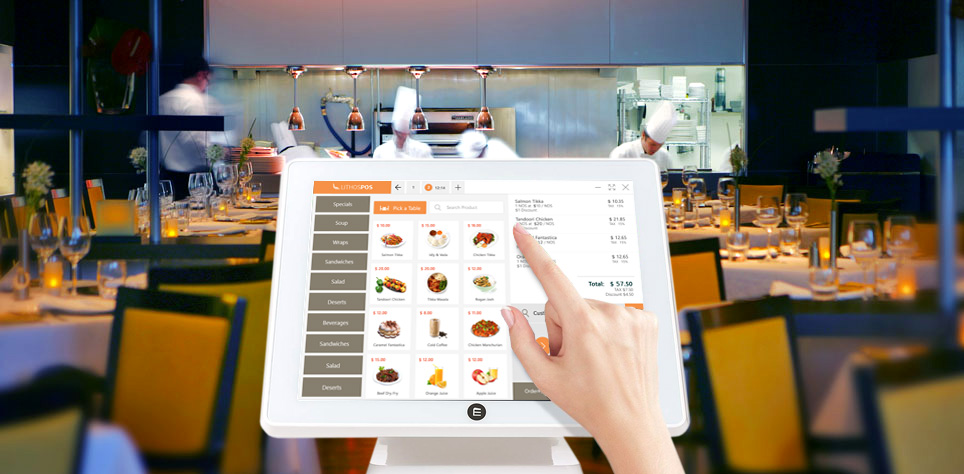 Floor Plan and Table Supervision
Lithos restaurant POS Helps to Utilize available space effectively and organize tables wisely.View live status of the tables on an easy floor plan. Add and delete seats. Move item to another, and reserve tables. Which enables your restaurant to effectively manage peak hours of business.
Managing Multi Departments
With Lithos Restaurant POS, Management of Multi Departments in your restaurant is simplified. Ala carte, quick service and takeaway departments can be managed in same database. Custom menus can be created for departments. Products can be placed with different prices.
Hand-Held Ordering
It will make a significant impact on the way you do business. Digital ordering help to boost the confidence level of your staff thus it improves business. It Use real photos of your food and create unlimited sub menus and order modifiers.


Kitchen Printing and Display
It helps to speed up the order delivery and manage the bulk orders. A tablet or monitor installed in the kitchen show the orders with all notes created by waiter .After preparation of order, kitchen informs waiter by sending a notice about prepared order from kitchen monitor to waiter's mobile device