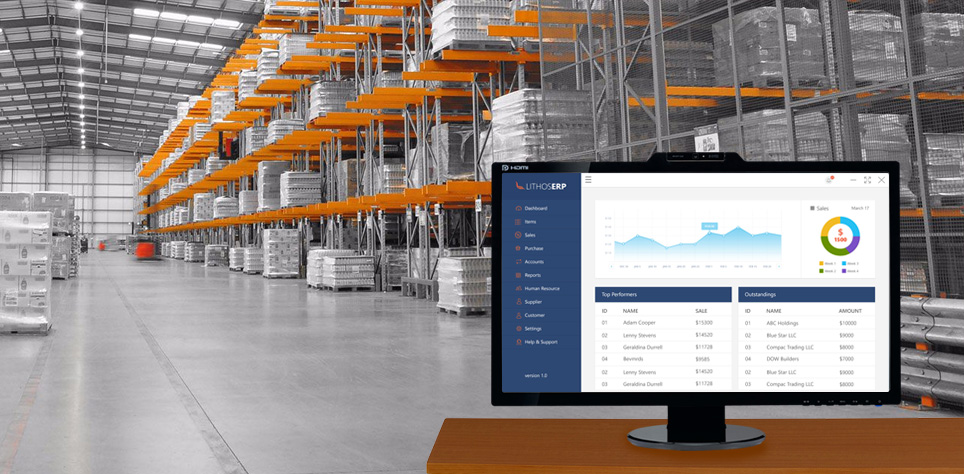 Feild Sale Mobile App
Our mobile Apps are created particularly for field sales staffs and warehouse. It helps to manage remote sales, customer payments, coordinate previous orders and assures complete access in to business on the go.
Invoice Notifications
Lithos ERP provides invoice notifications, pending invoices, overdue, due date reminder etc. it effectively manages payables and invoice credits and day to day payments.


Salesman Analysis
With Lithos ERP its possible to analyze the performance of individual sales person. it certainly helps to enhance business by recognizing the best performance of your staff, in terms of sales skill and punctuality as well.
Warehouse Management
Whether you have a single location or multiple locations, Lithos ERP can manage the inventory of stock with the ability to enter stock write-offs, stock transfers, generate purchase orders and set recommended and re-order levels.